Vous êtes ici : Société d'études modernistes (SEM) / Version française / Événements
Conférence/Rencontre/Débat (recherche)

,
Generic Hybridity in Context : A Transformative Model
Publié le 11 septembre 2019
–
Mis à jour le 16 septembre 2019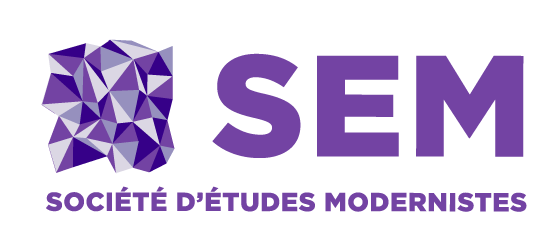 Panel SEM, Modernist Studies Association Annual Conference : 'Upheaval and Reconstruction' coordonné par Fiona McMahon
Date(s)
du 17 octobre 2019 au 20 octobre 2019
Lieu(x)
Toronto, Canada
Description :


Modernist scholarship has consistently celebrated the generic hybridity displayed in early 20th-century Anglo-American avant-garde writers, beginning with Ezra Pound and Gertrude Stein in the pre-war years, as a productive form of aesthetic disruption that anticipates, in the words of Peter Quartermain, a 20th-century tradition of "disjunctive" literary modernism. An indication of aesthetic renovation, hybridity is historicized as part of a revolutionary creative process committed to seeking out a flexible medium, in keeping with the "easing of cultural and psychic boundaries" (J.Rothenberg). Rather than a negative value, when not reflecting the sheer pleasure that its practitioners may take in toppling cultural norms, hybridity appears as a gauge by which to measure the imaginative, scientific and ideological shifts concurrent with the times. As demonstrated for instance through the slippages between prose and poetry, the blurring of the lines between textuality and orality or the forays into visuality, intergeneric experiment has become critically embedded in literary modernism.

Historically, hybridity has thus been intertwined with the spirit of revolution associated with modernist literature and the practice of "making strange" it later handed over to contemporary "radical" poetics (M. Perloff).

What may be observed in the 21st century is how the critical paradigm attached to the hybridization of forms has become more deeply rooted in the dichotomies shaping sociopolitical contexts and cultural spaces. In light of its relationship with the epistemic fluidity of globalization, hybridity has assumed theoretical agency across continents, notably as the cornerstone of the intercultural poetics of postcolonialism.

This panel proposes to examine the relationship modernism bears to hybridization and whether it is still a relevant model for understanding the mechanisms of experimental imaginative writing: how has it been historicized by modernist criticism and how does it connect with or depart from contemporary assessments of cultural hybridity? Does the intergeneric dialogue favored by performance poetries reinforce formal cross-fertilizations and interculturalism? Do
visual poetries highlight binaries or posit their erasure? In what manner is the avantgarde model of generic hybridity renewed by the strategies of appropriation exhibited through conceptual writing?

In her talk entitled, "Jerome Rothenberg's Gematrias: the hybrid poems of irreversibility", Hélène Aji will discuss how the hybridizing practices of iterated derivation and interpretation imprint on the poems of Rothenberg's 1994 volume Gematrias the seal of estrangement, defamiliarization, and, alienation in language as well as in the apocalyptic landscape of post-Holocaust poetics. Entitled "Contemporary Canadian Visual Poetries and the ongoing emergence of the modernist trouvaille", Fiona McMahon will assess contemporary re-enactments of appropriative strategies indicative of a modernist aesthetic, once a template for artistry amongst the European avant-garde. In his presentation, "The Itinerant Dada Sound Poem: The Ursonate in North America", Eric Schmaltz will attend to the itinerant qualities of the sound poem as it crosses time and space to be entangled within the affordances of new temporal, national, and cultural discourses, focusing specifically on the legacy of German-born Dadaist Kurt Schwitters and his Ursonate (1932).
Mis à jour le 16 septembre 2019